Description of the project
NS Developers is one of the leading IT firm providing IT based innovative solutions in the local and international market. NS Developers has developed and implemented turnkey solution (CMS) for IMSciences, Peshawar one of the reputable educational institute of KP.
CMS is a unique solution to facilitate students, faculty and administration by providing the following modules which are closely integrated with each other and with current IMSciences OpenERP.
1. RFID Card Printing System
2. Students Verification System – Buses
3. Students Verification System – Gates
4. SMS Integration System
5. Student KIOSKS System
6. Automated Library Management System
The above modules are operated by using RFID Card or Finger Scanning.
RFID CARD PRINTING SYSTEM
RFID tag serves as a unique identification for any user. RFID based cards printing system generate and print students, faculty & staff cards for availing institute's integrated operations/services.
System Features
• Enrollment of Students/Employees
• Camera / Biometric Data Capturing
• Data Verifications and Approvals
• Dynamic Templates for Card Designs
• RFID Secure Cards Printing / Mapping
• SMS based Notification and Operations
• Verity of dynamic Reporting
RFID BASED VERIFICATION SYSTEM AT ENTRANCE GATE
Security and on the spot verification is one of the top most Priority of any Institute.
System Features
• Campus entrance gates facilitated with turnstile (barrier) and Modern fences
queue mechanism.
• RFID Card holders (Students/Employees) efficiently Verified at entrance gates.
• System reads RFID Card / Finger Scanning and display information on LCD Screen.
• Verification information contained (Photo, Name, Program, etc.)
• Gates' Security Guards notified visually with verified/unverified status.
• Verified students/employees are recorded in system database with each visit.
• Single Click dynamic reporting (daily, monthly, date range).
RFID BASED STUDENTS VERIFICATION FOR BUSES
Institute's buses are secured with Android based verification system Using RFID card & tablet at buses entrance gate.
System Features
• Students/Employees verified themselves by using RFID Card.
• Displayed information For Bus drivers are Picture, Name, Program, Session, Shift and Statuses.
• Red, Blue, Yellow scenarios are checked during student/employees picking time.
(Red=Transport fee not paid, Blue=Fee paid and ride in right bus, Yellow=Fee Paid
but ride on wrong bus).
• Single Click dynamic reporting (daily, monthly, date range) etc.
STUDENTS KIOSK SYSTEM
Student Kiosk is a self-service system which provides multiple services offered by campus for students using
RFID card. It facilitates students and administrative staff.
System Features
• Student logged in to the system using RFID Card + PIN.
• Student can access and utilize kiosk services at any time.
• Kiosk offered the following services but not limited to (Profile, Class Attendance,
DMC, Exam Slip, Bank Challans, Lecture schedule, Exam Schedule, Notices etc.).
• Students can view and print any document as provided above.
• Student/Administrative Staff resources and Time Saving.
• Student's activities are recorded in database.
SMS GATEWAY INTEGRATION
Nowadays radially available information is the need of everyone. It is the Easy and cheap way of sharing information.
System Features
• SMS Sending and Receiving via Short Code
• Bulk Messaging to Students/Employees for information purposes / Event.
• Students/Employees acquired Information via SMS Enquires.
• Integrated application used SMS messaging service for different alerts.
AUTOMATED LIBRARY MANAGEMENT SYSTEM
Automation of Library leads to facilitate and well managed library resources for students, faculty and librarian staff.
System Features
• RFID Card based single click Membership.
• Library resources (Books, Magazines, journals, audio/visuals, Thesis, Newspapers and
proposals are managed in such way that can be searched and issued to members instantly.
• OPAC (Online Public Access Catalogue) at official website.
• Resources request handling and purchase mechanism.
• Resources reservation via members' online portal.
• Sending auto SMS alert prior return date.
• Managing resources issue days, late fine calculation and members Clearance.
• Displaying details level resources' information to librarians, students and faculty members with single click reporting.
customer say
What our clients say?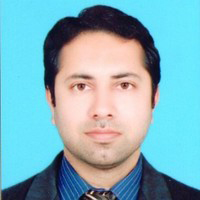 The efforts Provided by the said firm during the course of this project is truly admirable and commendable. I congratulate and thank your firm and project team for hard work and dedication, wishing you all the best and good luck for projects ahead.
Nauman Raza
Deputy Manager IMSciences Peshawar