ABOUT US
We are National Software Developers
NSDevelopers is renowned software development and business technology company in Pakistan. NSDevelopers provides consulting and IT services to its clients so that they can conceptualize and realize technology driven business transformation initiatives. We provide software development, resource outsourcing, and web application development services to clients at affordable cost. With a multi-dimensional approach and planning to support growth and business technology advancement, ensures that the solutions we offers for our clients are built in a most productive and effective manner.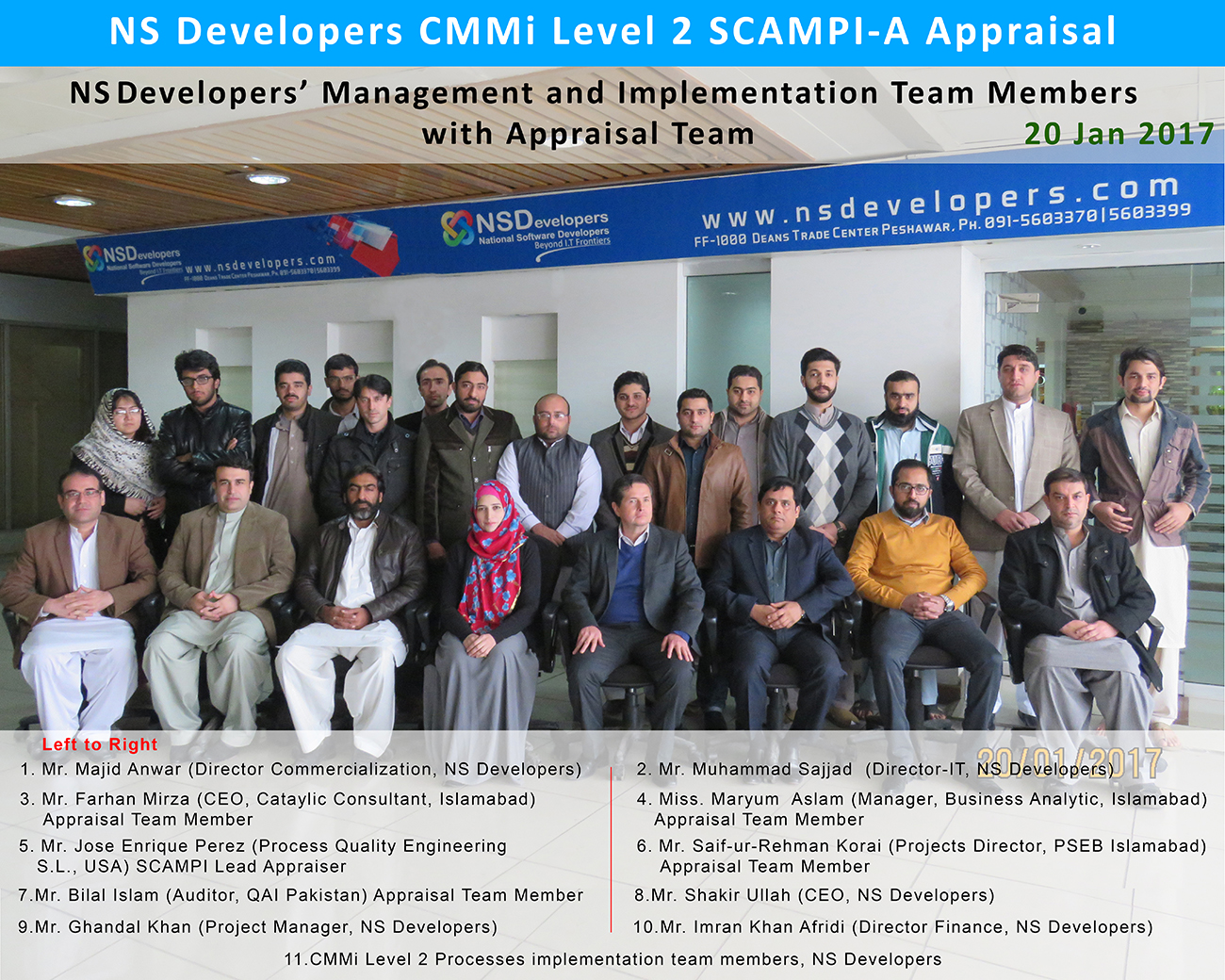 CEO
Mr.Shakir Ullah
At National Software Developers, we care about your business need and wants. We specialize in seamless integration of your business needs and wants with modern Information Technology Tools and Techniques in a manner that will enhance efficiency and productivity within your business environment. So come and choose from our diverse products line and see your Business grow. Our dedicated customer support and Professional staff will assist you every step of the way.
Director IT
Mr.Muhammad Sajjad
NSDevelopers believe in quality. NSDevelopers Introduce innovative technologies from the customers' viewpoint and create new markets. With our partner is, we aim to keep developing valuable software for information system development and management processes, which is key to a successful business operations.
Director Finance
Mr.Imran Afridi
We looking to create growth and find ways of actually doing it, for that we need to understand our markets and supply chains.The responsibility for profit and loss and providing direction requires a strong business acumen and excellent communications and people skills.
Director Business Development
Mr.Majid Anwar
I look forward to working with all of my Team members in growing our share of  IT services market and ultimately achieving all of our future business goals.Together,, we will successfully realize both our customers' and our own business ambitions.
What do we do?
Our Mission, Values and Motto
To be the premium software provider to the local and global markets.
We will leverage our world class software development capabilities to develop new products in business segments where we can add value.
We will excite, motivate, train and reward our employees to be the best in their domain.
We will tirelessly explore ways to improve the breadth and depth of our offerings organically.
We ultimately aim to enhance shareholder value, incrementally and exponentially, by growing existing streams as well as building new streams through R & D , partnerships, acquisitions and spin-offs.
NSDevelopers is a software development firm based in Peshawar that offers Information Technology products and services that integrate applications and data within an enterprise and across the industry.
achievements & statistics
Our 10 years of operation
Hotline
Location
Office # FF-1000 Deans Trade Center Peshawar Khyber Pakhtunkhwa, Pakistan.